Nineteen-year-old Lauren Reed has always felt peculiar. She has no memory of her past after her parents' mysterious deaths, and her unusual emerald eyes and severe migraines reinforce her sense of being an outsider. With her sophomore year of Northwestern about to begin, Lauren can't wait to escape her adoptive parents' overprotectiveness and move in with her best friend, Raegan, for a fresh start.
Unfortunately, her plan is thwarted when a strange note in her parents' study leads to a frightful vision of a woman running for her life. Lauren's other senses also start to heighten - especially after she meets the very handsome and charming Quinn Maxwell. As her visions and connection to Quinn strengthen, Lauren is stalked by an irate man with a cryptic warning: Raefield is coming for her, and she better not resist, or everyone will suffer.
Frightened and confused, Lauren digs into her past, looking for answers. She is shocked to discover her biological parents were witches. Their lifesaving magic triggered her evolving abilities, which is why she's being hunted by Raefield, a power-hungry madman. Although her parents' coven swears to protect her, Lauren must willingly embrace her new powers or risk a dark fate.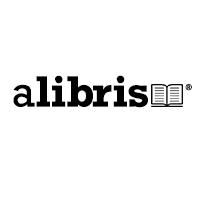 Cover design by James T. Egan of Bookfly Design